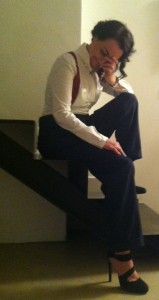 It is impossible to resist the theatre's mysterious sensuality that charmed me from the very first moment. And once charmed, it is forever.
I played, I danced, I let the costume designer sew veils and brocades on me, I let the make-up artist paint my skin, I let the director transform me into the Shrew, Desdemona, Eve's snake, the Fairies' Queen…
Then I started writing.
And when I write, I see. Like at the theatre.
---
Plays that already were on stage
Il Gran Teatro del Mondo
Showgirl
A Letto con… Willy!
E le bomboniere? No!
Echeggiano nel vento
E le femmine? Tutte streghe!
Itinerario Shakespeariano
Unpublished

La Confessione
La Preda
La strega di Appignano
La profezia creola
Translations and adaptations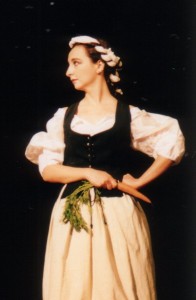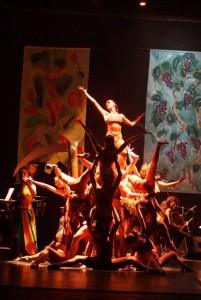 Dance Theatre
These play have already been represented

Dannunziana
Arlecchino in cerca d'Autore
Carpe Diem
dell'Odissea
Ilio
Viaggio dantesco
Nouvelle – Omaggio a D'Annunzio
---
All the theater works listed here are S.I.A.E. protected
and can be requested for eventual staging.
Contact us also in case of customized plays requests.